While the abundant closure of magazines has caused quite a stir, I'm most saddened by the staggering fold of Condé Nast's
Gourmet
. Their food photography was unparalleled and the recipes spot-on, but then again
Gourmet
had plenty of time to hone its niche since debuting in 1941. Sixty-eight years later and there isn't another gastronomic publication that even compares.
In an effort to capture the final moments on film, Kevin DeMaria—Art Director for eight years—photographed the office, employees and leftover emptiness.
The Last Days at Gourmet
is just a glimpse inside the wretched economy and its devastating path.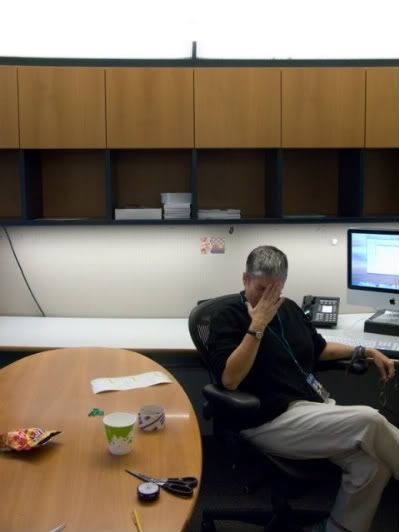 [via
Will Steacy
.]