A few months ago we trekked to the top of the observation deck in
KL Tower
and stumbled upon a photo op like no other: the chance to don traditional Malaysian costumes and feign royalty. They didn't have much in the way of red and green regalia, so we mixed and matched between women's, men's and even children's wear [see husband's pants] to create such merry ensembles.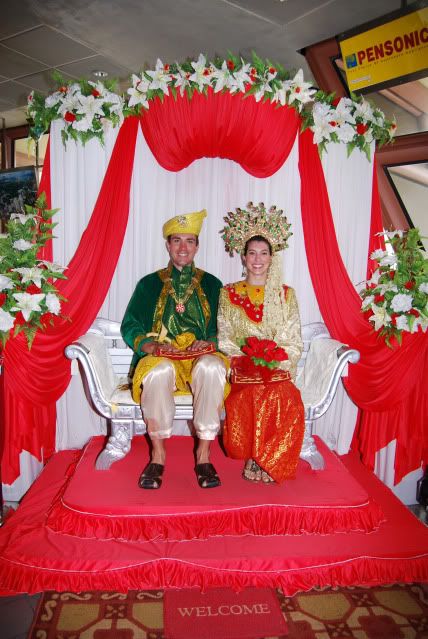 Since we won't be home for the holidays, I wanted to send very joyous and smile-inducing mementoes to our friends and family. I couldn't think of a better person to bring my vision to life than the witty, quirky and beyond talented
Happy Menocal
. I've sang Happy's praises for quite some time now; she's one of my most favorite illustrators around. Not only did she hit the nail on the head with an East meets West inspired design, but she pegged my affinity for Carmen Miranda and created a card that is 100% pure unadulterated hilarity.
[click photo to enlarge ridiculousness]
...Happy also convinced me our dancing heads should adorn every mailer from here on.